The manufacture of ayurvedic products requires great care. In our newly built manufacturing facility we combine traditional production methods with modern management of quality. It is a matter of course that every batch is tested by a certified European laboratory. Furthermore, the raw materials are tested for freshness and potency by independent experts in India.
The different areas
In our oil manufacturing area we use traditional procedures to produce organic massage oils and ghritas enriched with herbs.
Our spice manufacturing area produces delicious spice mixtures and active single spices from fresh, organic ingredients, which are partially ground and roasted.
In our manufacture of cosmetics we use traditional methods and valued natural ingredients to produce certified natural cosmetics. We deliver directly to retailers, ayurveda technicians and yoga teachers.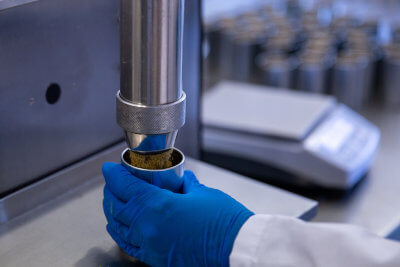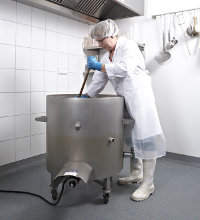 Zertifikate